BOARD OF DIRECTORS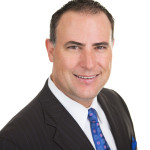 Todd Campbell

Board Chair
Todd is the Vice President, Public Policy and Regulatory Affairs for Clean Energy Fuels Corporation. As a former CCA employee, he worked on alternative fuel advocacy and the improvement of atmospheric quality.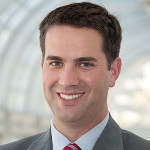 Erik Neandross

Vice Chair
Erik is the CEO of Gladstein, Neandross & Associates (GNA), an environmental consulting firm specializing in emissions reduction, energy and transportation policy and market development for alternative fuel vehicles.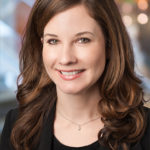 Sherry E. Jackman.

Secretary
Sherry E. Jackman is Counsel in Greenberg Glusker's Environmental Group. Her practice focuses on environmental litigation and compliance counseling.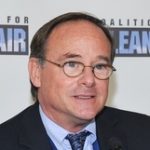 George Minter

Treasurer
George is the Regional Vice President for External Affairs and Environmental Strategy for the Southern California Gas Company. Prior to rejoining the Gas Company, George was Principal for the LA-based public affairs firms Greer/Dailey/Minter and GM Public Affairs from 2000 to 2013. George also had a previous term at the Gas Company from 1985-2000.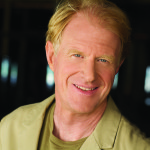 Ed Begley, Jr.

Board Member
Ed is a film, television and theater actor, perhaps best known for his Emmy-nominated role on the 1980s television series St. Elsewhere. A long time environmentalist, Begley lives in a solar- and wind-powered home and is a vocal champion of electric cars and other transportation alternatives, such as bicycling.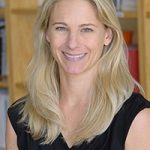 Nicole Cleary

Board Member
Nicole, a CE-CERT/UCR alumna is now the Deputy Director. She received her Master's in Chemical and Environmental Engineering at the University of California, Riverside in 2001, and then served as a Research Engineer in the Center for Environmental Research and Technology (CE-CERT) until 2004. Nicole believes that this is a critical time in determining our country's future energy supplies and tackling air quality and climate change challenges.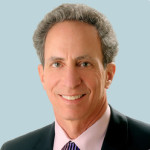 Tom Epstein

Board Member
Tom is vice president of the Board of Governors of the California Community Colleges. Previously, he was a senior public affairs executive for Blue Shield of California and PBS. He also served on the White House staff of President Bill Clinton.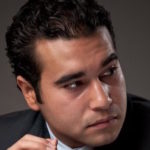 Josh LaFarga

Board Member
Josh LaFarga serves as the Director of Public and Government Affairs for LiUNA Local 1309. He currently is the co-chair of Legislative Committee for FuturePorts, the largest nonprofit organization working to promote the Ports of Los Angeles and Long Beach. In September of 2015, Los Angeles Mayor Eric Garcetti appointed Mr. LaFarga to serve on the prestigious Board of Neighborhood Commissioners.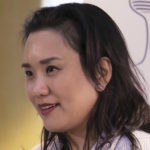 Betty Chim Lieu

Board Member
Betty is a member of the Torrance Unified School District Board of Education and a part-time attorney.  She is a former Deputy Attorney General in the CA Department of Justice and has worked for both the CA Appellate Court and the Federal District Court. After more than 10 years of service, Betty termed out as Torrance Environmental Quality and Energy Conservation Commissioner. She is married to U.S. Congressman Ted Lieu and they have two sons, Brennan and Austin. Betty is very involved in their schools and serves as the elementary school PTA's Vice President.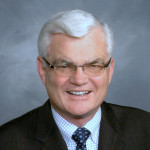 Ronald Loveridge

Board Member
Ron has 33 years of outstanding public service – as a Riverside Councilmember beginning in 1979 and as Mayor from 1994 to 2012. Mr. Loverdige also served on the Boards of the California Air Resources Board and the South Coast Air Quality Management District.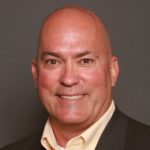 Bruce MacRae

Board Member
Bruce is the Vice President of State Government Affairs for the West Region of UPS. Bruce began his UPS career in 1978 as an un-loader in the Anaheim package facility. In addition to his professional responsibilities, Bruce plays an active role in and beyond his community, serving on the boards of such diverse organizations as the Long Beach Police Foundation (President) and the California Natural Gas Vehicle Coalition, to name only a few.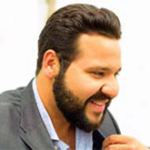 Bruce Melgar

Board Member
Bruce D. Melgar is the President and Chief Executive Officer of UrbanX Renewables Group, Inc., a commercial scale Fats, Oils and Grease rendering facility and renewable transportation fuel manufacturer located in Long Beach, CA. His previous work was as the Lead Project Manager for Pacific Underground Utilities managing public utility energy system upgrade implementations.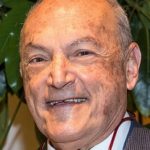 Alex Spataru

Board Member
Alex is President of the Adept Group, Inc, an environmental engineering consulting firm. Mr. Spataru has extensive experience with alternative fuels and engines and has consulted to state and federal regulatory entities, large and small manufacturers, oil and gas companies, as well as to utilities and laboratories.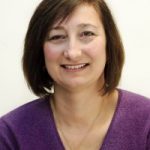 Beth Reid

Board Member
Beth is the CEO of Olivine, Inc., which provides infrastructure and services that enable distributed and aggregated resources—such as solar, demand response, electric vehicles and battery storage—to effectively and efficiently offer grid services. Beth is a proven leader with nearly two decades of experience in the energy industry including senior management positions. She specializes in creating and implementing customized solutions for clients in regulated and deregulated markets that incorporate both technological and non-technological components.
Rachelle Reyes Wenger, MPA

Board Member
Rachelle Reyes Wenger is the System Vice President, Public Policy & Advocacy Engagement for CommonSpirit Health. She is primarily responsible for advancing the organization's Public Policy & Advocacy Priorities, analyzing legislative and regulatory initiatives, mobilizing grassroots advocacy efforts, developing community partnerships, working with various policymakers at the local, state, national, and international arenas. Ms. Wenger received her bachelor's degree in Philosophy at the University of California, Berkeley, and master's degree in Public Administration at California State University, Northridge.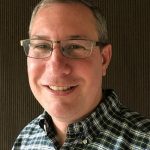 Tom Swenson

Board Member
Tom began his career as a college intern with the California Energy Commission (CEC) in 1988. Following graduation from California State University, Sacramento with a Mechanical Engineering degree, Tom joined the Sacramento Metropolitan Air Quality Management District in the Vehicle and Technology Group. Tom moved to the private sector in 2003, joining Cleaire Advanced Emission Controls, a subsidiary of Cummins West. In 2013, Tom returned to a more traditional role within Cummins as the General Manager for Service Operations in Sacramento, managing the Service and Parts Sales Team for California and Hawaii. In 2018 as a Cummins employee within the Cummins Westport joint venture, his primary responsibility is to support the California deployment of near-zero engines.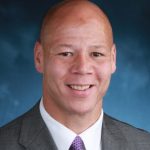 Chris Thompson

Board Member
Christopher Thompson, vice president of Local Public Affairs for Southern California Edison (SCE), is responsible for community and government relations at the municipal and county levels. Previously, Thompson served as senior vice president at Edison Water Resources, a subsidiary of Edison Energy Group. Thompson worked in several roles during his 10 years on the staff of Senator Feinstein, including Legislative Director and Legislative Assistant.  He developed significant expertise in water, energy and environmental policy while working on the Senator's staff.
STAFF
Dr. Joseph K. Lyou

President & CEO
Dr. Joseph Lyou believes everyone has the right to breathe clean air. With more than 25 years of experience fighting for environmental health and justice, he brings a wealth of knowledge and passion to his work on air quality and climate policy, technology, and science. He previously held management positions with the California League of Conservation Voters Education Fund and Committee to Bridge the Gap.
Dr. Lyou served as the governor's appointee to the South Coast Air Quality Management District Governing Board from June 2007 to March 2019. He is an active participant on many regional and statewide advisory committees on air pollution, air toxics, environmental justice and environmental health. He received his Ph.D. from UC Santa Cruz in 1990.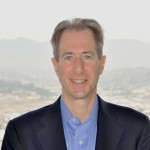 Bill Magavern

Policy Director
Bill joined CCA in 2012. Bill has more than 25 years advocating for environmental and public interest causes. He has authored numerous reports and articles on energy and environmental issues, and testifies frequently before the State Legislature, Air Resources Board, and other agencies. From 2000-2011, he represented Sierra Club California on a variety of environmental issues, and was honored in 2003 with the Mary Ferguson Award for outstanding service and in 2011 with the John Zierold Award for outstanding legislative advocacy. Bill was named a Clean Air Champion in 2007 by the Central Valley Air Quality Coalition.
Bill received his A.B in American Civilization, magna cum laude, Phi Beta Kappa, from Brown University and his J.D. magna cum laude, from the State University of New York at Buffalo Law School.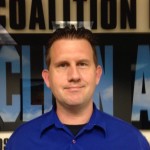 Brian Sheridan

Development Director
Brian has spent the past 17 years leading nonprofit organization's fundraising and communications efforts. He came to CCA from the Council for Watershed Health, where he spearheaded the growth of outreach, funding and events. Prior to this, he was the Director of Development for Heritage Square Museum. In this role, he oversaw the growth of the museum from a sleepy outpost to one of the Los Angeles' landmark historic destinations. Brian received his Bachelor of Arts in Political Science from UC San Diego. In his free time, Brian serves on the board of WeTap, a nonprofit organization that improves awareness, access and use of public drinking fountains, reducing dependence on single-use plastic, while improving public health.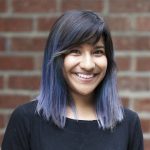 Rachelle Arias

Office Manager
Rachelle joined CCA in November 2019. She studied Accounting and Business at Mount Saint Mary's University. Rachelle brings Accounting, Event Management, and Human Resources knowledge to the table. She has a previous background in fighting for arts education for at-risk youth and worked with the Tule River natives in supporting "Rio Limpio" to educate the community on the importance of clean rivers. Growing up in Tulare County, Rachelle was exposed to bad air quality at a young age and strongly believes in the work CCA carries out. In her spare time, she enjoys creating with flowers, camping, and curating art shows.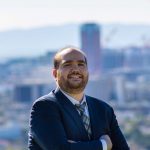 Chris Chavez

Deputy Policy Director
Chris joined CCA in 2017, and works on local government relations, climate equity and electric vehicle deployment. Having grown up near the ports, multiple freeways and railyards, he's seen first-hand the importance of improving air quality and cleaning the state's transportation system. Previously, Chris served as a Legislative Aide for State Senator Fran Pavley (ret.). Additionally, Chris served as a Senate Fellow for then-State Senator Alex Padilla and staffed legislation that improved rail service in Southern California. Chris has a BA in Political Science from California State University, Long Beach, and is an active member of the Long Beach community.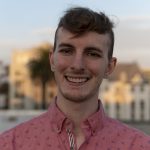 Trevor Dawn

Communications Manager
Trevor joined the CCA team in August 2018. He brings with him communications experience at nonprofit organizations throughout Los Angeles, working for causes including ending homelessness and animal welfare. Trevor graduated from Pomona College with a degree in politics.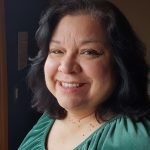 Jerilyn Lopez Mendoza

Senior Policy Advocate
Jerilyn López Mendoza has worked as a government public servant on the federal, state and city levels, including serving as vice president of the Los Angeles Board of Harbor Commissioners.  While on the Harbor Commission from 2005 to 2010, Ms. Mendoza helped develop and implement the first-ever in the world port-related "Clean Air Action Plan." In the non-profit sector, Ms. Mendoza previously worked as policy director and staff attorney at the Environmental Justice Project Office of Environmental Defense Fund. Ms. Mendoza is a graduate of the UCLA School of Law and Stanford University.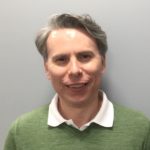 Victor Polanco

Program Manager
Victor works out of our Los Angeles office and joined the CCA team in January of 2018. Prior to working with CCA, he worked as an adjunct college instructor leading courses bridging the fields of urban and environmental planning, public policy and public health. Victor has graduate degrees from the University of California, Berkeley.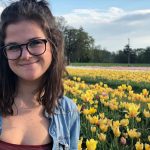 Julia Randolph

Policy and Outreach Associate
Julia joined CCA in 2019. Prior to working with CCA, she did policy, outreach, and environmental work for the California Bicycle Coalition, CA Low Carbon Fuel and Energy Coalition, and with the Governor's office on the Global Climate Action Summit. Julia has a B.S. in Integrated Science and Technology from James Madison University. She has a strong passion for protecting the environment and loves all things outdoors.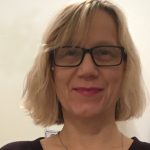 Karin Volpp-Gardela

Events & Development Manager
Karin works out of our Los Angeles office and joined the CCA team in February of 2016. Prior to working with CCA, she spent three years studying in Australia; before that she worked for 10 years as development manager for a local nonprofit providing arts instruction for disadvantaged children and youth. Karin believes that events are an important tool to bring stakeholders together, to create community and to raise the visibility of vitally important issues. She holds a diploma in art therapy and a BA in Business Management.