Focused on our mission of protecting public health, improving air quality and preventing climate change, our Clean Air Conversations are a great way to educate yourself on the issues of the day and support our work.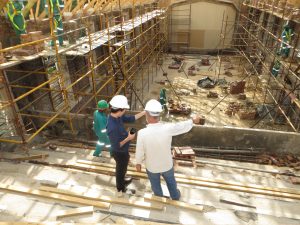 Climate change is one of the defining challenges of our time. Preventing it is going to take a holistic approach that looks at more than tailpipe emissions. The very materials we use and the way we build may be just the difference we need to create a true end to end carbon free cycle.
Join us as we hear from the business leaders, policy-makers and environmental advocates that are tackling the challenge of embodied carbon and looking at the next evolution in carbon reductions. Learn how companies and government agencies are reducing emissions from the construction, manufacture and transport of building materials and why they are doing it.
This free webinar is essential listening for anyone developing policies to tackle carbon emissions. Our panelists are Stacy Smedley from Skanska and Ben Stapleton from USGBC Los Angeles, with  Bryn Lindblad from Climate Resolve moderating the conversation.
Join us on Friday, April 16th at 9am Pacific time – register below to receive Zoom call information.
Attendance is free (enter $0), but we are hoping that you will consider a donation of $19.71 in honor of our anniversary. Or – don't be shy – $197.10? $1,971.00?
Any amount you give will be put to good use and will be much appreciated. Thank you!