Join CLEAR today
Improve your health and make the invisible visible
In California, air pollution is only monitored on a regional scale. That's 272 active monitors for 38 million people. This simply isn't enough. It has been well documented that air pollution can vary greatly by location and geography. Living within close proximity to a freeway, refinery, major industry and other factors such as time of day can be the difference between "good" and "hazardous" levels of exposure. Exposure can lead to asthma, COPD, lung cancer and an ever-growing list of health concerns.
Air quality may have moved from a top concern on public opinion polls, but it isn't something we should take lightly. Poor air quality kills more people in California every year than car crashes. With so much at stake, we need to be aware of the toxins around us.
The Coalition for Clean Air's CLEAR program is your opportunity to take control of the air you breathe. Our air quality monitors give you and your family a chance to see the air quality in your neighborhood every day while linking you to a larger network of people who are concerned about the impact of poor air. Join our program and improve your health and the health of your family. We've already installed monitors in several locations.
At CCA President and CEO Joe Lyou's house, we saw how a concentration of fireworks and barbecues over President's Day weekend increased air pollution exponentially. Near the site of the Exxon Mobile refinery in Torrance (below), our monitors picked up pollution spikes where local air quality regulators' monitors didn't. Every person who signs up joins a network of people ready to lead the charge to improve air quality in their community and show policy-makers that they want clean air now!
Sign your business or home up today and become a part of the CLEAR network. Participate in our program and find out how polluted the air you are breathing really is. Better yet, let's work to change what you see.
Lets CLEAR the air, together.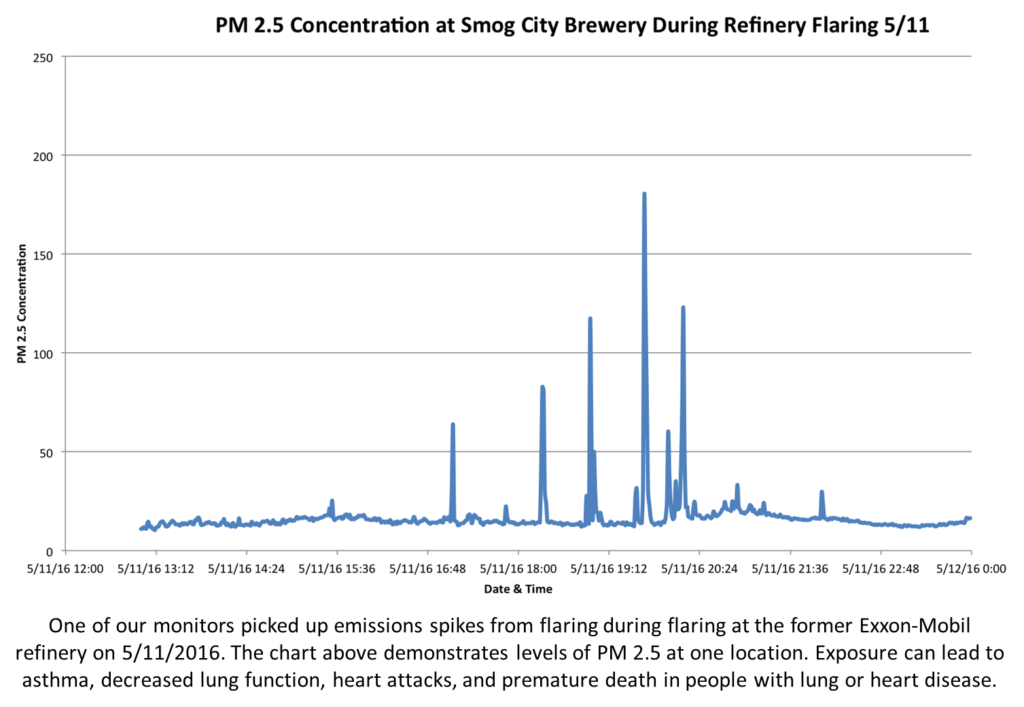 Want to help someone in need? Make a donation to place an air quality monitor in a community hard hit by air pollution.