In an extraordinary year, many thanks to all who supported this year's
California Air Quality Awards!
Who we were honoring:
Leadership in Government Award
20th State Senate District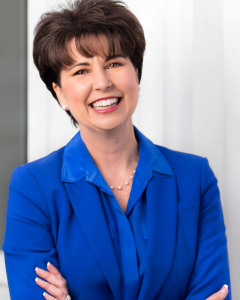 Senator Connie M. Leyva has been a strong environmental advocate in the California State Legislature since she was elected to the State Senate in 2014. The cities and communities of the 20th State Senate District—Bloomington, Chino, Colton, Fontana, Grand Terrace, Montclair, Muscoy, Ontario, Pomona, Rialto and San Bernardino—suffer disproportionate impacts from air pollution, and Senator Leyva has authored a number of important bills to improve air quality in low-income and marginalized communities across California.
She successfully authored CCA's key priority legislation last year: SB 210 (Heavy-Duty Vehicle Inspection and Maintenance Program). This measure signed into law in September 2019, which establishes 'smog check' requirements for heavy-duty diesel trucks in California, will dramatically reduce toxic diesel exhaust emissions equivalent to taking up to 375,000 trucks off the road in the state. Among Senator Leyva's numerous other wins for the environment in California are legislation requiring review of environmental justice impacts on local communities (SB 1000) and maximizing climate investments in low-income communities (SB 1072).
Corporate Environmental Stewardship Award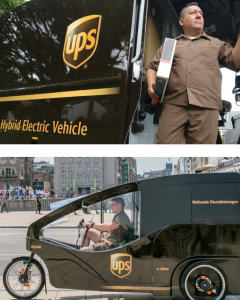 Since 2009, UPS has invested more than $1 billion in alternative fuel and advanced technology vehicles and infrastructure globally, with more than 10,000 of these vehicles in their fleet today. Renewable natural gas is a key part of the strategy to make alternative fuels 40% of total ground fuel consumption by 2025, an effort UPS expects to reduce greenhouse gases from its ground fleet by 12% over that period.
UPS also collaborates with cities to create innovative last-mile delivery solutions that reduce congestion and pollution in dense urban centers, with more than 30 projects currently underway around the world.
Environmental Advocacy Award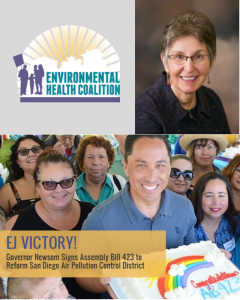 Since 1980, the Environmental Health Coalition has worked to promote environmental justice in San Diego County and California.
Led by California Air Resources Board Member Diane Takvorian, EHC's successes have resulted in the passage of multiple first-in-the-nation laws that protect low-income communities and communities of color.
We are proud to recognize an environmental justice organizations who has done so much to improve air quality in San Diego.
Corporate Environmental Stewardship Award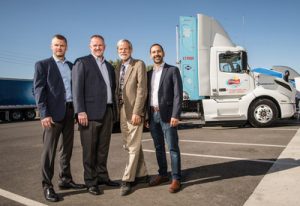 Frito-Lay, a division of PepsiCo, Inc. aims to replace all of its existing diesel-powered freight equipment with zero-emission and near-zero emission technologies at its Modesto manufacturing site. The project will transform the 500,000 sgf site – one of Frito-Lay's largest in the U.S. – into an industry-leading showcase for environmentally sustainable manufacturing, warehousing and distribution.