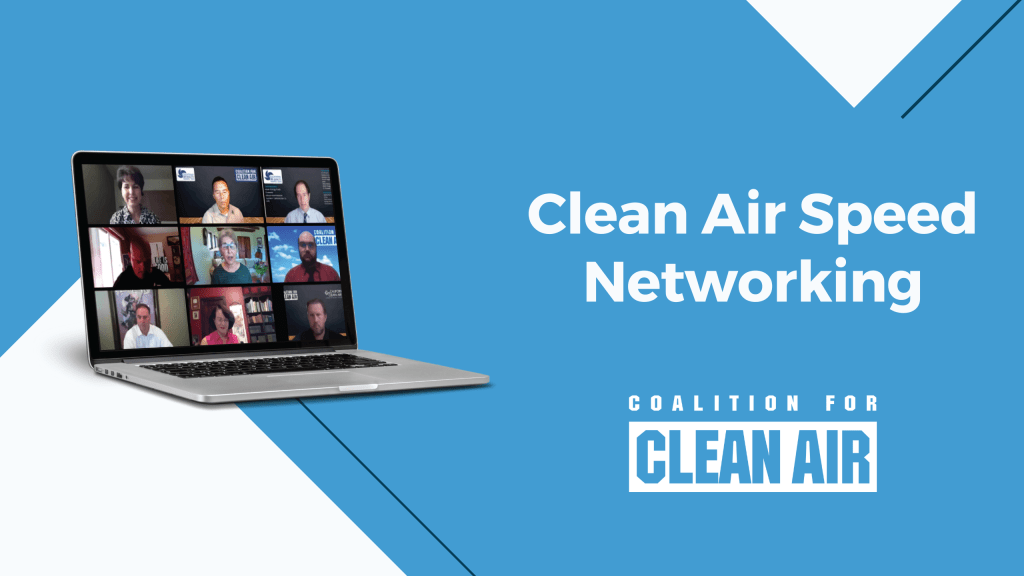 Clean Air Speed Networking – Join us on May 17, 2022 – 11:00 AM.
Clean Air Speed Networking is back by popular demand! Connect with professionals across a wide variety of topics to answer your questions on the latest and greatest technologies available today. For our second session, we are focusing on the challenges our transit agencies and similar entities are facing as they move toward zero-emission fleets. Each room will be moderated by a different transit agency professional. Participants will be able to switch from room to room to talk about potential solutions to infrastructure, fleets, software and hardware, backup systems and more.
Whether you are an expert in a particular technology or just someone interested in the technological solutions to our biggest challenges, be sure to join us to connect with others.
Confirmed moderators include
Doran Barnes, Executive Director of Foothill Transit
Dr. Joseph K. Lyou, President and CEO of the Coalition for Clean Air and Speakers Appointee to the California Transportation Commission
Mei Wang, Technology Implementation Manager at South Coast AQMD
Roland Cordero, Director of Maintenance and Vehicle Technology at Foothill Transit
Please join us. This virtual event is free.

Thank you to Cummins for generously sponsoring Clean Air Speed Networking.
Questions? Contact Brian Sheridan at 213-223-6872 or brian@ccair.org