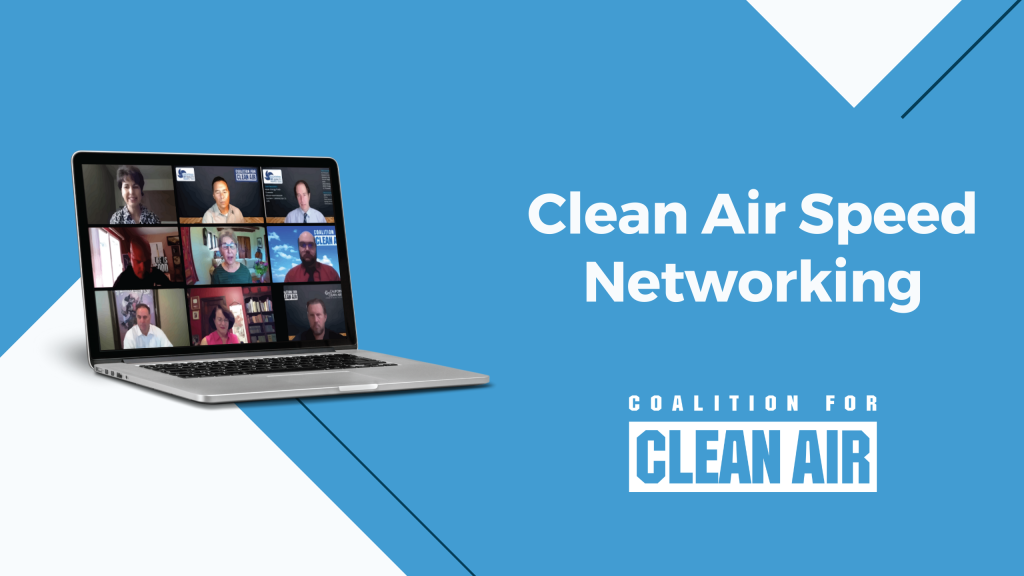 Clean Air Speed Networking – Join us on Sep 28, 2022 – 04:00 PM.
Clean Air Virtual Networking is back by popular demand, with a California Clean Air Day twist! Connect with professionals participating in Clean Air Day this year. For this session, we are focusing on the various topics that affect air quality. 
After a brief introduction to the event, a series of Virtual Rooms will be made available for you to join and participate in an invigorating discussion about the issues we are facing. Participants will be able to switch from room to room to talk about potential solutions to improve air quality, or to focus on a singular topic. Whether you are an expert in a particular field or just someone interested in the possible solutions to our biggest challenges, we invite you to join us and connect with others!
Moderators to be announced!

Thank you to our Clean Air Day Sponsors for their generosity.
Questions? Contact Brian Sheridan at 213-223-6872 or brian@ccair.org