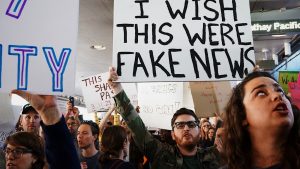 Photo by Kayla Velasquez on Unsplash
LOS ANGELES – The Coalition for Clean Air (CCA), which helped create California's clean car standards in 2002, released the following statement today from Chris Chavez, CCA Deputy Policy Director:
"Today, the Trump Administration unleashed its most serious attack yet on California's air. The Coalition for Clean Air opposes both rolling back the fuel efficiency standards as well as revoking California's authority to regulate auto emissions, as allowed under the almost 50-year old Clean Air Act."
"We reject the Administration's argument that rolling back fuel efficiency standards promotes safety and reduces costs. These standards have saved lives and reduced fuel expenses for all Americans. Freezing the fuel efficiency standards will waste billions of dollars, make America less competitive and degrade our air."
"Revoking California's authority to regulate auto emissions is unprecedented and likely illegal. The bottom line is this action is designed to reward big oil and show California who's boss. This effort is being led by bureaucrats and ideologues in the EPA and the Department of Transportation who have an ax to grind with California."
Since 1971, the Coalition for Clean Air has worked to protect public health, improve air quality and prevent climate change in California. With offices in Los Angeles and Sacramento, CCA advocates for effective policy solutions to achieve clean air for California.
###