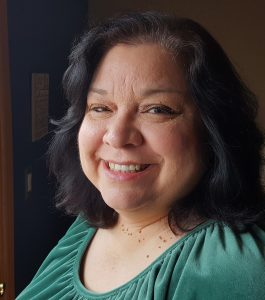 Coalition for Clean Air announced the hiring of Jerilyn López Mendoza as a Senior Policy Advocate, focusing on reducing air pollution from the freight logistics industry. Mendoza brings to CCA an abundance of experience in environmental law and policy, having served as Vice-President of the Port of Los Angeles Board of Harbor Commissioners, Staff Attorney/Policy Director for Environmental Defense Fund, and Deputy Director of the Office of Public Participation at the Department of Toxic Substances Control, among other positions.
"We are thrilled to welcome Jerilyn to the CCA team," said CCA President and CEO Joe Lyou, "knowing that her skills and dedication will help us protect the health of millions of Californians breathing polluted air caused by freight transportation."
"Joining CCA fulfills my goal of returning to my roots as an environmental advocate," said Mendoza, who will start Tuesday and work out of the group's headquarters in downtown Los Angeles. A native of Montebello, she earned a B.A. in American Studies from Stanford and a J.D. from UCLA Law School.
"Jerilyn has already earned the respect of her colleagues in the environmental policy world, and her experience will allow her to hit the ground running," added CCA Policy Director Bill Magavern.