You've probably seen the headlines:
"Wealthy billionaire gives huge sum to fight climate change".
Here's the reality.
Less than 2% of all giving goes toward fighting the biggest threat mankind has ever seen.
Any guess what percentage goes to improving air quality?
We would love to know! The amounts are so small they don't even keep count!
It bears repeating that California suffers from some of the worst air pollution in the country. Despite our progress, Greater Los Angeles and the San Joaquin Valley trade off every year for worst air pollution in the country. Even beautiful San Diego is not immune, ranking as having the 6th worst ozone in the nation. Models show that climate change will likely exacerbate the situation by increasing the high heat days that contribute to ozone and increase the number of wildfires that send lung-scaring particulate matter into our communities.
Is it really acceptable that only 2 out of every 100 Californians choose to support the fight against climate change?
While the causes and solutions to clean air and climate are complicated, we know that our fossil-fuel based system is what's gotten us into this mess. Those same forces don't seem particularly keen to get us out of it; Between 2018 and 2021, the petroleum industry spent almost $77.5 million advocating for the industry's interests in Sacramento. That's approximately 400% more than environmental advocacy groups, which spent roughly $15 million over that same period.
Our ask to you is to help change the paradigm on Giving Tuesday. Don't just give. Give LOUDLY! Challenge your friends and colleagues to support environmental causes. As I wrote back in 2018, it's not going to be those big grants you heard about that will help us get clean air. It will be all of YOU that change the paradigm.
Don't just give to the Coalition for Clean Air. Give to local environmental justice organizations, climate advocacy groups, local grassroots organizations and more. Reach deep! There is a pathway to clean air, but it is going to take a village to get us there.
CCA works with many organizations in the effort to protect public health and fight climate change. While this list is by no means comprehensive, here are some links to organizations we work with to help gather your collective giving thoughts:
·    Clean Air Day list of participating organizations (grassroots)
·    SB 833 Letter of Support (policy advocacy)
·    Ship It to Zero (corporate advocacy)
·    Request to Caltrans (budget and active / public transportation advocacy)
·On Giving Tuesday, please give generously and widely.
The mission of the Coalition for Clean Air is to protect public health, improve air quality and prevent climate change. Your generous contributions support our efforts to educate, activate and advocate towards a clean air future.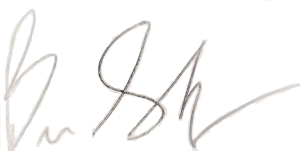 Brian Sheridan
Development Director
213-223-6872
brian@ccair.org

The Coalition for Clean Air protects public health, improves air quality, and prevents climate change.