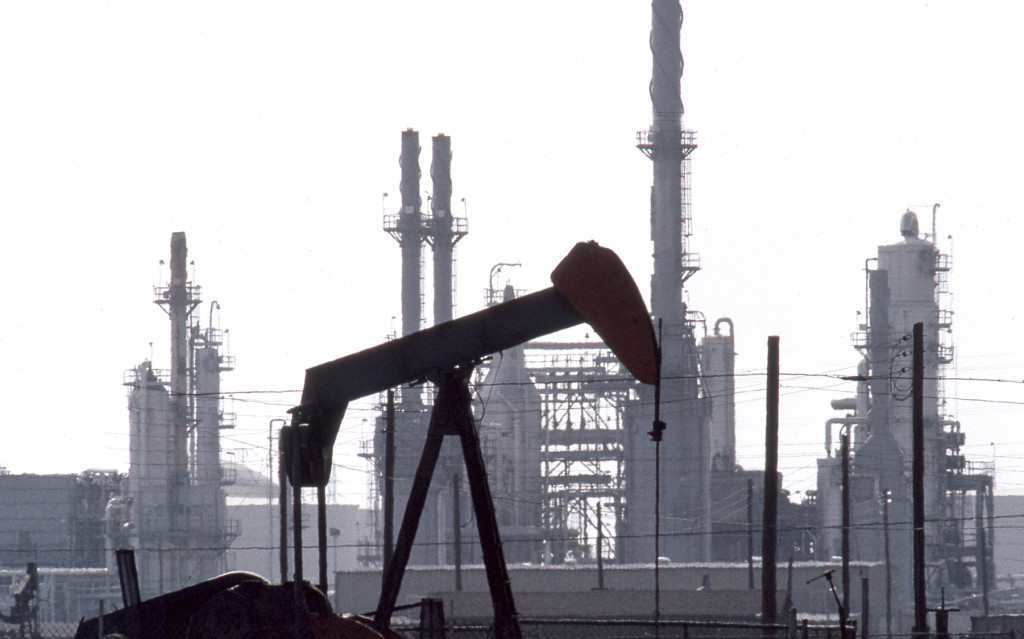 Earlier this month we were reminded that the oil industry can still kill good policies.  On December 5, the SCAQMD board chose to adopt an industry-backed proposal over a more protective and reasonable proposal made by staff, which would have done more to help the region reach attainment of federal air quality standards and reduce the adverse public health impacts of breathing polluted air.
The RECLAIM program was adopted by the air district in 1993 to regulate hundreds of the region's largest-emitting facilities under one of the nation's first cap-and-trade programs. The credits are tradeable, allowing facilities that pollute less to sell their credits on an open market. Although the intentions of the program are good, the market has been perpetually flooded with too many credits, making it easier for polluters to continue business as usual. AQMD staff and the environmental and health communities recommended lowering the cap and putting protections in place to avoid the over-allocation of credits in the program.
Oil industry lobbyists resisted the cuts, claiming the cost of new pollution controls would be too high. This argument falls flat with environmental and public health advocates who feel that industry has been given a free ride and has gotten away with putting off much-needed reductions in health-damaging smog for too long. The proposed reduction in the cap on available credits would finally correct the market.
Although it can feel like David and Goliath when trying to take on an industry that spent more than $20 million on lobbying in 2014, there is one way you can fight back.
Use less gasoline and oil!
Americans consume 19 million barrels of oil each day, the majority of which is burned for transportation purposes. Transportation contributes to more than half of the carbon monoxide and nitrogen oxides, and almost a quarter of the hydrocarbons emitted into the air. This in turn contributes to premature death, respiratory disease, asthma, bronchitis, and more.
The economic cost of oil is staggering. In fact, a typical driver spends almost as much on gas as they do on purchasing their vehicle. Americans spend $2 billion on oil and petroleum products everyday. Cleaner transportation options will help create jobs, save money, and reduce global warming pollution.
There's never been a better time to own an electric vehicle!
What can you do?  Stop putting money into the pockets of oil industry lobbyists.  Get an electric vehicle.  Too expensive you say? Guess what! Used electric cars are coming out of their lease agreements and can be seen on the market for under $15,000! Since the average EV driver can save nearly $13,000 on fuel costs and use 6,100 fewer gallons of gasoline over the life of the vehicle, electric vehicles are the right way to go from both a moral and financial standpoint.
Cost savings aside, there are few products that give you a direct benefit to fighting the oil industry. Electric vehicles are a purchase that invests in a clean energy future instead of lining the pockets of the lobbyists who pushed for an industry-friendly RECLAIM decision. If you factor in the ever-greening California energy grid, you have a real opportunity to make a difference.
In 2012, Governor Jerry Brown committed to putting 1.5 million zero-emissions vehicles on the state's roads by 2025. This was quickly followed by the Coalition for Clean Air backed Charge Ahead California Initiative (SB 1275, De León, 2014), which ensures disadvantaged communities and low- and moderate-income consumers have increased access to zero-emission and near-zero-emission vehicles through public programs and financial incentives.
Advancing Clean Cars is a major objective of the Coalition for Clean Air. We hope that you will join us in our efforts by becoming part of the solution. Together, we can fight back against big polluters.
* Recommended reduction of oxides of nitrogen (NOx) emissions credits from 26.5 tons of nitrogen oxides per day to 12.5 tons by 2023