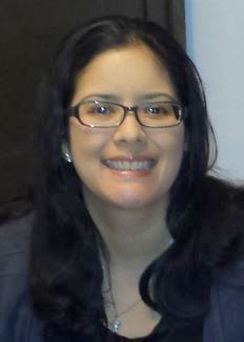 Fabiola P. Lao recently joined the Coalition for Clean Air (CCA) as our new Deputy Policy Director. She will be responsible for our Climate Justice program in Los Angeles and some of our port work in the San Pedro Bay, particularly zero-emission and near-zero emission freight projects. She will be working on the implementation of SB 535 (De León) to ensure that disadvantaged communities in the greater Los Angeles area will receive equitable investments from the Greenhouse Gas Reduction Fund (GGRF), which includes monies generated by the state's cap-and-trade program.
Prior to joining CCA, Fabiola served as Associate Organizing Representative for the Sierra Club working on the San Gabriel Mountains Forever campaign. The San Gabriel Mountains were designated a National Monument by President Obama on October 2014, and Fabiola's leadership as chair of the campaign's outreach committee was instrumental in achieving this success. Before working on public lands issues, Fabiola worked on developing policy advocacy campaigns in California for environmental health and environmental justice non-profit organizations. She was Program Coordinator at the Breast Cancer Fund, and Policy Analyst at the Latino Issues Forum.
During graduate school she was a Governing Board intern at the South Coast Air Quality Management District. Fabiola has a Master of Public Administration degree from the University of Southern California. She also has dual Bachelor in Arts degrees in Interdisciplinary Studies (Public Health concentration) and Spanish from UC Berkeley. She was also a Fellow of the Women's Policy Institute, a program of the Women's Foundation of California.
Fabiola will also co-coordinate community outreach efforts in Los Angeles to educate residents about the Charge Ahead California Initiative (SB 1275), which was authored by Senator Kevin De León and sponsored by CCA, Communities for a Better Environment, Environment California, the Greenlining Institute and the Natural Resources Defense Council. This initiative aims to place one million electric vehicles on California's roads by 2023, and increase access to these vehicles for disadvantaged and low-income communities disproportionately impacted by air pollution.
Welcome Fabiola!!!!