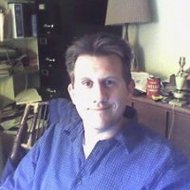 Brian Sheridan joined the Coalition for Clean Air as the new Development Director in October. He has over 14 years of experience in the nonprofit sector, most recently with the Council for Watershed Health where he spearheaded the growth of outreach, funding and events.
Brian is excited to be working at the Coalition for Clean Air in part because of the power of collaboration among groups. At the Council for Watershed Health, Brian started the Environmental Funders and Media Forum to bring together environmental nonprofits, media and foundations to dialogue on the pressing issues of the day.
Prior to this, Bria
n helped fund LA Heritage Day to bring together a diverse coalition of museums and cultural institutions to celebrate Southern California's vibrant past.
Brian is thankful for the generosity of individuals who have given to CCA. He hopes to see more people recognize the important role CCA is playing in moving the ball forward on air quality and greenhouse gas emissions. As California's only statewide organization dedicated exclusively to the fight for clean air, it is individual donors who will be the key to success. After all, everyone deserves to breath clean air.