Each year the Coalition for Clean Air presents our highest honors to California's leading policy-makers, business leaders and advocates at the Air Quality Awards. This event is an opportunity for all of us to honor the incredible work that's been done to improve air quality, connect with one another and look towards the future.
Together, our honorees have helped California make progress in their respective fields in real, tangible ways. It truly is an honor to work alongside them to improve air quality for all!
See below to learn more about each honoree and their accomplishments.
Leadership in Government:
Liane Randolph
Chair, California Air Resources Board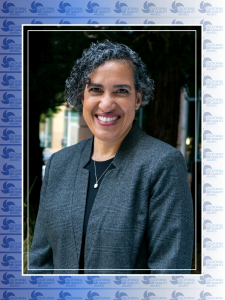 Liane Randolph has spent most of her career in public service, specializing in environmental law and policy, effective administration, and a commitment to transparency and public process. She was appointed Chair of the California Air Resources Board by Governor Gavin Newsom in December 2020. Starting in 2015, Randolph served six years as a Commissioner at the California Public Utilities Commission and managed numerous decisions on energy efficiency, integrated energy resource planning, and regulation of transportation network companies, as well as spearheading significant Commission policy reforms. Prior to the PUC, Randolph served from 2011 to 2014 as Deputy Secretary and General Counsel at the California Natural Resources Agency, where she worked on a wide variety of legal and policy issues, including work on the Klamath Dam Removal agreement, CEQA guidelines, and the Agency's first Tribal Consultation Policy. Randolph's first role with the State was as Chair of the California Fair Political Practices Commission from 2003 to 2007. Her work at the state level builds on experience with local government that she gained while practicing municipal law as a contract City Attorney for the Cities of San Leandro and Suisun City. Randolph earned a Juris Doctor degree from the University of California, Los Angeles School of Law, and lives in Oakland with her husband and family. In her spare time, she enjoys hiking, running, and reading.
Environmental Advocacy:
Veronica Padilla-Campos
Executive Director, Pacoima Beautiful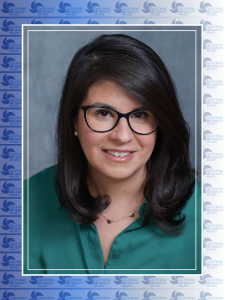 Veronica grew up in Sun Valley. The Northeast San Fernando is home. She is a mother to a 5-year-old daughter and a stepmom to two special needs boys. She has a bachelor's degree from UCLA in Geography and Environmental Studies and a master's in Urban Planning from UCLA as well. She has experience working in the private sector doing GIS work and writing EIR's, but she has enjoyed serving in the non-profit sector the most. Today, she is the Executive Director of Pacoima Beautiful, an environmental justice organization where she focuses on allocating the right resources to improve the welfare of people and create an equitable, healthy, and safe community. She is proud to serve the community she grew up in while leading projects of the founding mothers which set the grassroots foundation that this historically women led organization has stood by for the past 25 years. She served as a City of Los Angeles Planning Commissioner for five years and now serves as an SCAQMD Governing Board Member. She also has the honor of sitting on the Measure W – Watershed Council for the Upper LA River and is the Chair of the Measure A Oversight Committee.
Corporate Environmental Leadership:
Sustainable Production Alliance
Executive Director, Pacoima Beautiful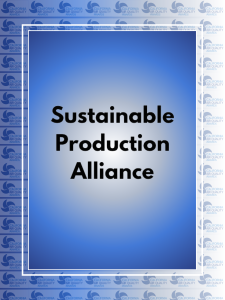 The Sustainable Production Alliance (SPA) is a consortium of the world's leading film, television and streaming companies dedicated to accelerating the transformation of the entertainment business into a more sustainable industry. SPA members include Amazon Studios, Amblin Partners, Disney, Fox Corporation, Hasbro Inc., NBCUniversal, Netflix, Paramount, Participant, Sony Pictures Entertainment, and Warner Bros. Discovery. Through the creation and distribution of common tools and resources to film, television and streaming professionals, SPA's work is vitally important to reducing the entertainment industry's environmental impact in the United States and around the world.
In partnership with the Producers Guild of America Foundation's PGA Green Committee, SPA established the Green Production Guide in 2010 to provide tools and resources to help implement sustainable plans for production and reduce the industry's overall environmental impact and has continued to improve and update it over the past decade to ensure its broadest industry adoption. 
Congratulations to each of our honorees and thank you for all the work that you have done and continue to do! We can't wait to see what you accomplish next.
Visit our Air Quality Awards page here to learn more about the event!