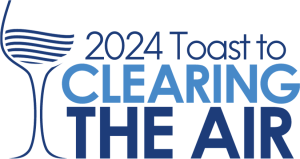 March 13, 2024
5pm – 7pm
The Sutter Club, 1220 9th Street, Sacramento, CA 95184

Speakers
Liane Randolph, Chair, California Air Resources Board
Full speakers list will be announced soon…
General public ticket sales coming soon.
Are you a leader in climate and air quality? Does your company or agency lead the charge against air pollution?
Then don't miss out! Join the thought leaders and change-makers who are setting the direction for another year of combating climate change and air pollution in California.
Year over year, we see an excellent turnout from elected officials, environmental leaders, policy-makers, and advocates. Don't miss the opportunity to join us in hearing what they have to say.
Ticket sales are coming soon!
Thank you to everyone who sponsored in 2023.
For 2024 sponsorship information, email Jordan Brazil at jordan@ccair.org.