[Project Partners: Coalition for Clean Air, Comite Pro Uno, Sonoma Technology, and LAUSD]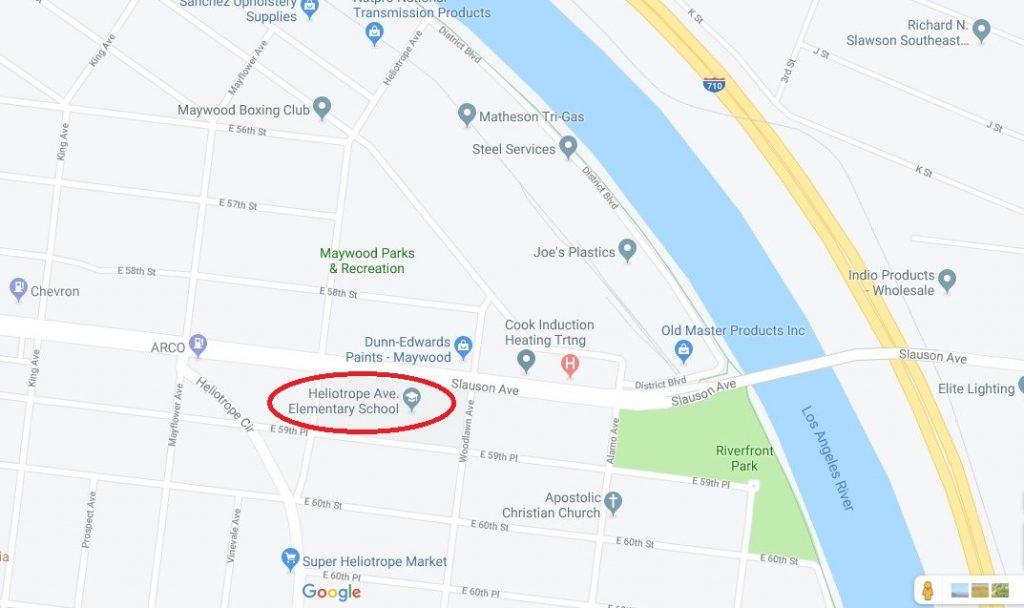 If there were a competition to determine the City that best exemplifies an environmental justice community, Maywood, California would certainly be in the running. Due to their close proximity to multiple sources of air pollution—intermodal rail yards, industrial facilities in the adjoining City of Vernon, and the I-710 freeway—residents breathe some of the most toxic air in the four-county area that makes up the South Coast Air Basin and have newsworthy issues with their drinking water. Perhaps unsurprisingly, the annual income per capita is less than half that of Los Angeles County residents.
When Comite Pro Uno came to us with an idea to partner for a California Air Resources Grant, we were more than happy to say yes. When we supported AB 617 (Garcia, 17) this was exactly the kind of community we had in mind.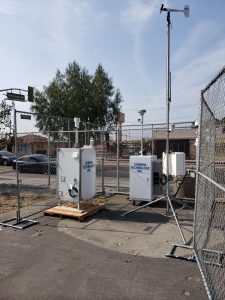 Today, thanks to a California Air Resources Board community air protection grant, we are working with Sonoma Technologies and Comite Pro Uno to:
Determine concentration levels of hexavalent chromium (Cr+6) and likely sources of chromium, other toxic metals, and black carbon (BC).
Facilitate active community participation in air quality issues through community sensor deployment (PM) and multiple community meetings.
Develop a community-specific, actionable emission reduction and mitigation plan that the community can use in future grant applications or projects.
Our activities and testing center around Heliotrope Elementary. There are multiples schools in the Maywood community that are near or next to local air pollution sources, including industrial facilities, rail lines, truck transport corridors and major freeways. One such school is Heliotrope Elementary School, which is located less than 2,500 feet from the I-710 freeway, is on an arterial road with significant truck activity (Slauson Ave.), and within 1 mile of numerous small industrial facilities, including facilities with metal heat treating activities less than 150 feet away.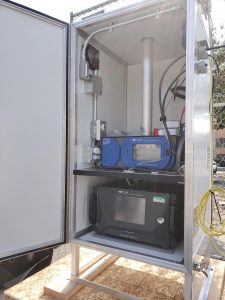 The results from our air quality analyses are summarized in our Maywood air quality report  ( Ryder et al, 2021). The results from this report were used to work with Maywood community members, Comite Pro Uno, and Sonoma Technologies to come up with a mitigation plan for the community ( CCA 2021). This is particularly important for schools in the area, as the USC Children's Health Study show that children living near busy roads have increased risk for asthma and that children's lung health improve as air quality improves. Other research demonstrates additional health risks.
The following reports summarize the work done in Maywood:
Thank you to our partners and the community for giving us the opportunity to address air pollution issues in Maywood. We hope to provide a little relief in a challenging situation.